Here's a close-up of the artwork: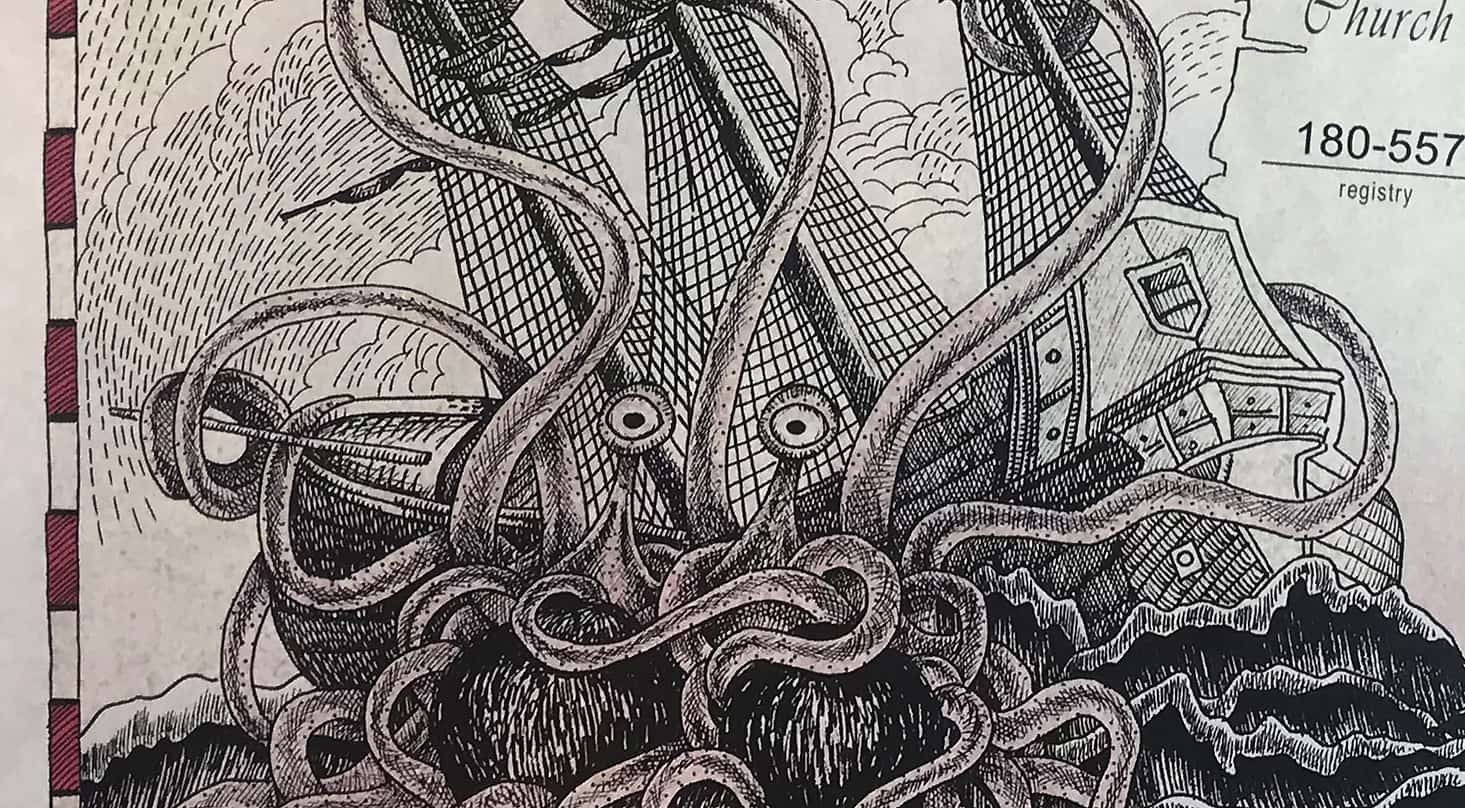 These credentials are suitable for presiding over social ceremonies such as weddings and baptisms, performing last rites, casting out false prophets, performing exorcisms and so on. Your name will be added to the official registry of Ordained FSM Ministers.
The Wallet ID Cards are silver resin fused to black PVC. Front and back: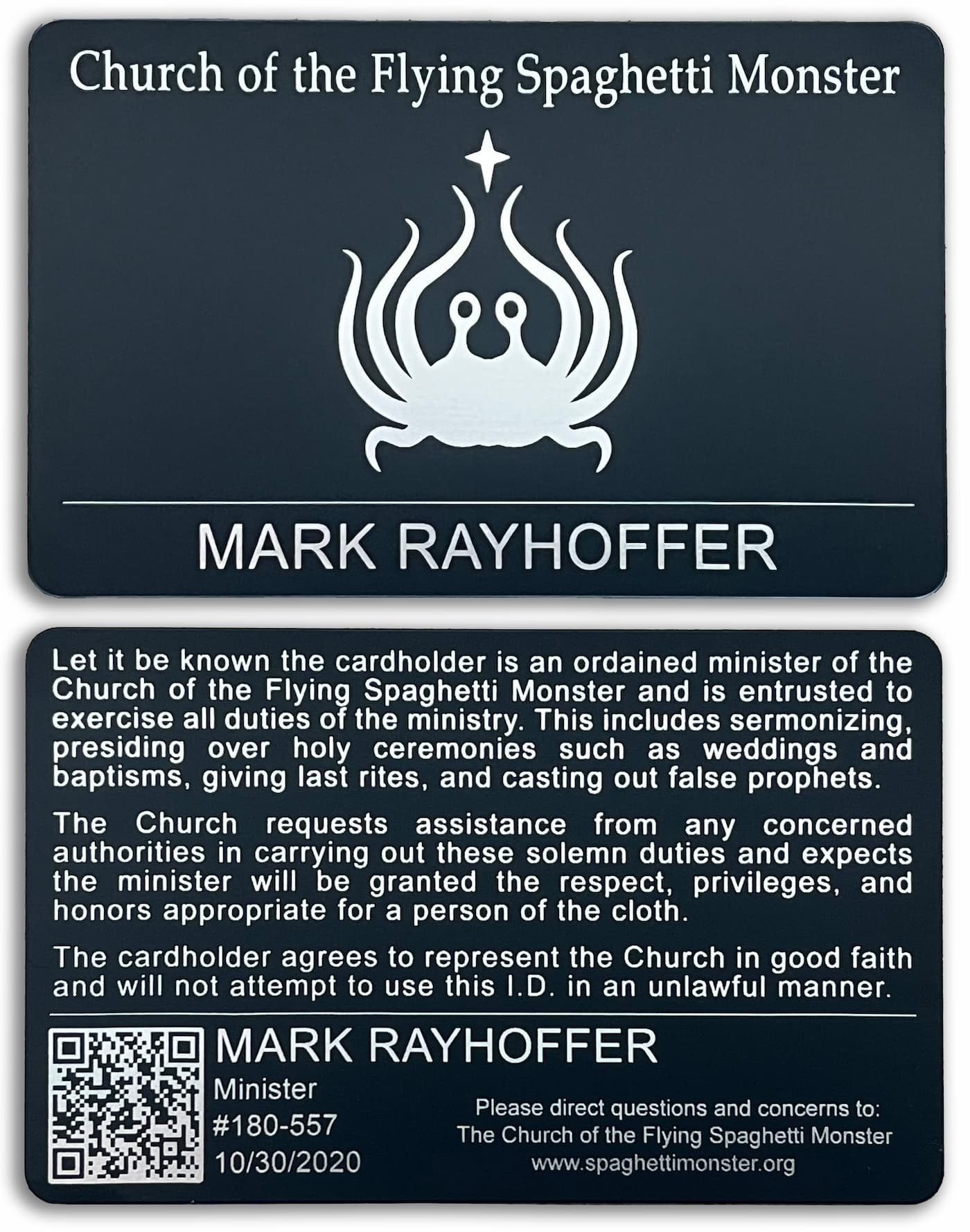 Also included are two White Vinyl Car Decals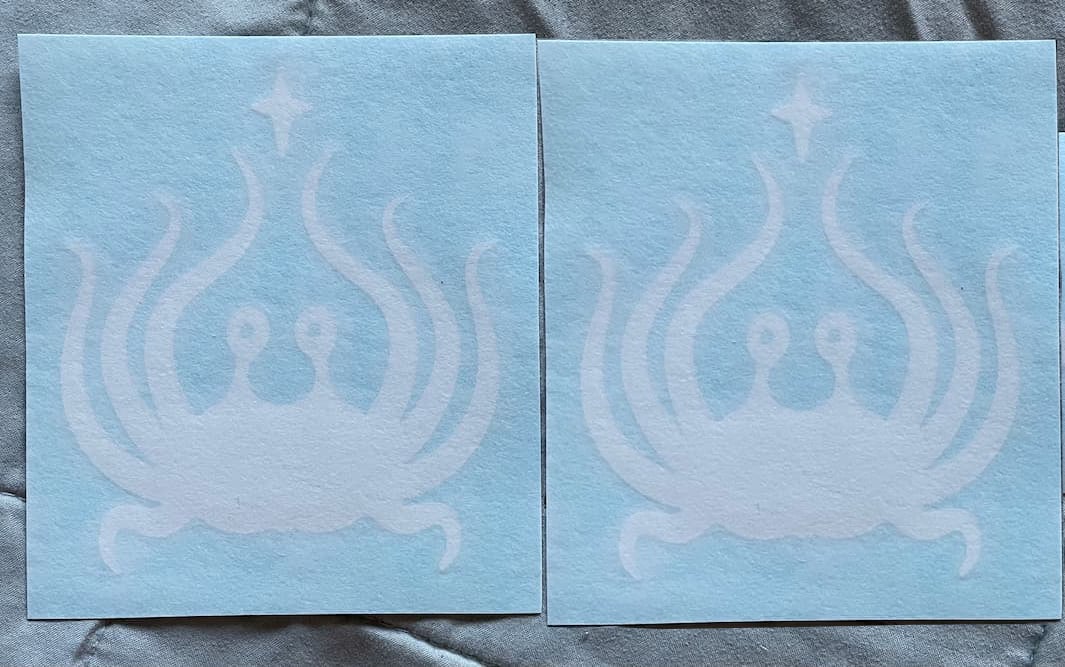 The decals are about 4" wide, die-cut white vinyl. They're weatherproof. I'll send you replacements if they get worn out and/or vandalized by a religious bigot.
Ready to Buy?
* The cost for everything is $59.00 USD.
Shipping is free anywhere in the world.
Shipping takes 1-2 weeks. The Digital PDF copies will be available after ordering.